The future of work is today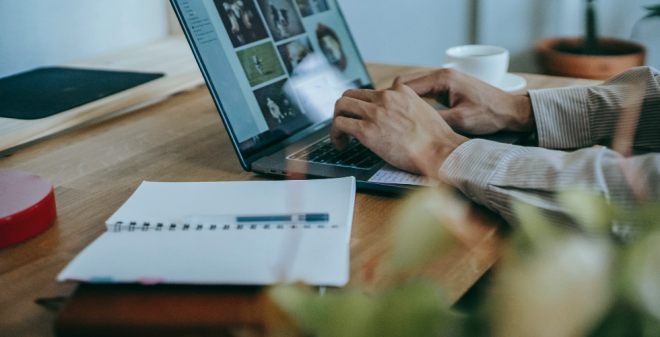 Recent circumstances have made us adopt new ways of living our day to day. Although it seems that we are coming out of the health crisis, many of the behaviors adopted to prevent the spread of the coronavirus have become established in our daily activities with no turning back. 
While the end of the "confinement" has made many of the activities return to "normal" life, however, there have been changes in the way we buy, the spread of online education, the booming fitness world through technological platforms; and yet, the biggest transformation happened in the workforce.
Although much of our lifestyle was modified, the work aspect was perhaps the one that underwent the most changes. According to a study by McKinsey & Company, after having tried the remote work modality, workers no longer wanted to return to the typical 9 to 5. 
52% of those surveyed claimed that they had managed to establish a work-life balance during the pandemic compared to their previous situation. 40% say that thanks to the pandemic they discovered the disadvantages of their circumstances: people who spent a lot of time in traffic and missed the opportunity to do more things at home, including family life. According to a study carried out by the recruiting company Robert Half, 64% of the workers surveyed defend the working from home modality. In turn, 85% want to work from home more often and 46% say their work-life balance has improved by not having to commute between home and the office.
Challenges for your company
This poses a huge adaptability challenge for many organizations, so based on my experience I am going to share some techniques that will allow you as a company to foster greater flexibility for your employees:
1) The Manager's role is key – Keep in mind that the person who performs this role needs to not only be able to coordinate the team but must also manage resources and workloads. Just because employees are working from home, it doesn't mean that they need to be oversaturated. It is necessary for managers to be aware of the workloads of their team members and allow them to design a flow of activities that helps them work more effectively, comfortably and at their own pace.
The team must also have the necessary skills to be able to adapt to this flexibility between face-to-face and remote work. The team leader must be a person capable of following up, upholding deadlines and processes. Although I've seen some leaders shy away from this sort of accountability because they don't want to "micro-manage," it is important to find a balanced approach to keep everyone focused on objectives.
2) Promote collaboration – According to a study carried out by PWC Mexico, teamwork allows 47% of workers to increase their productivity. This phenomenon occurred during the pandemic, however, since the practice of remote work has prevailed, collaboration between colleagues is indispensable for accomplishing organizational objectives.
3) Foster effective communication – When everyone is in the office, communication will always be easier (relatively), because you have people in front of you. However, working remotely with a hybrid approach can cause lapses in communication.
Although you can use technological channels such as WhatsApp, Slack, is more professional and helps to centralize conversations. If you do, I suggest creating channels of communication that are more personalized among your employees. For example, when opening or closing a work topic, you can include a personal note, which strengthen ties with your team.
4) Create culture: The corporate culture will be essential to reinforce the hybrid work model, so be mindful of reinforcing the culture with activities that bring your team closer, remote activities where the team can participate but can strengthen their relationships. Try to have these activities organized by each manager of the team or, where appropriate, by the Human Resources area.
5) Equip your people: You need to consider that for your employees to feel adapted to remote work, they must have the necessary technological tools to carry out their activities. They no longer only require tools such as WhatsApp to communicate, it is necessary to provide them with all the technological platforms that will facilitate communication both within and outside the company. They must feel that they can carry out 100% of their activities from anywhere without their productivity being diminished.
Remote work is here to stay, at least for a while longer, we do not know for sure if companies will be willing to change their models completely back to the way they were before. What is true is that currently the statistics speak for themselves, there are companies that opt for hybrid models and there is a demand from workers for this type of opportunity. I personally think that the future of work has arrived, so be prepared to develop the best strategies for your company to adapt and be a great place to work.