Team Coaching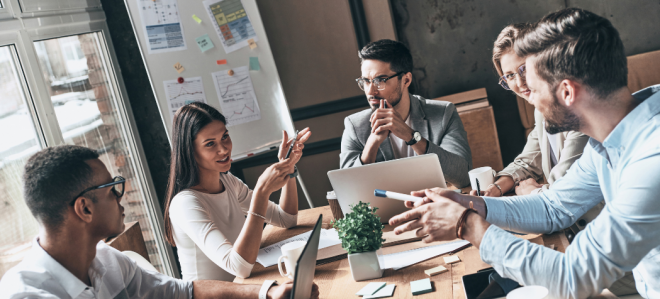 iCatalyze facilitates team coaching to provide groups and teams the opportunity to go beyond their current abilities; to create broader opportunities using a results-oriented process based upon member relationships, shared experience, and interpersonal awareness. Team coaching opportunities are customized to achieve the organization's specific needs and desired outcomes, which offers professional teams and groups the intimate coordination, collaboration, and creative thinking needed to address complex issues.
Our coaches use individual and team assessments, to identify common group behaviors, demonstrate gaps in perception and thinking, providing everyone the opportunity to think more openly, and to work together in a manner that creates shared group understanding and increases effectiveness.
However, the coach is not bound by any particular structure, instead the coach uses their sound foundation of assessment knowledge and business experience, along with the desires of the team, to produce results far beyond the capability of the team alone.
For more information, please contact me via the contact form or email: [email protected].