Workshops, Speaking and Events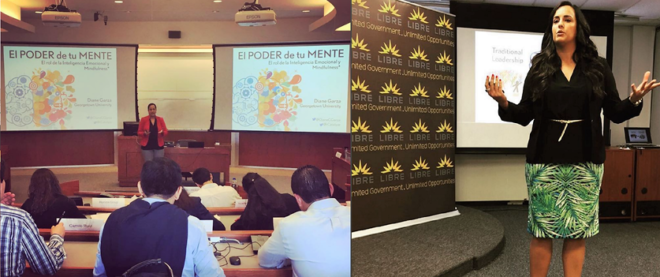 I have a passion for creating innovative and interactive leadership development workshops and lectures according to a team or organization's needs, promoting greater self-awareness and effectiveness as well as providing new insights on the latest research in leadership.
Drawing from a wide array of methodologies such as "adaptive leadership" and "strengths-based leadership," my programs always aim to increase knowledge of specific leadership-related topics, promote greater self-awareness and team effectiveness as well as provide new insights on the latest research in leadership.
Some of the topics for leadership development workshops and programs include:
Emotional Intelligence and Mindfulness-Based Leadership (more details below)
Strengths-Based Leadership (more details below)
Direct Communication Skills
Developing Action Plans for Sustainable Personal Development
Decision-making and Goal-setting
Team Building
All workshops are based on an experiential learning model which provides the greatest impact for adult learners.
For more information, please contact me via the contact form or email: [email protected]
---
Leadership under Pressure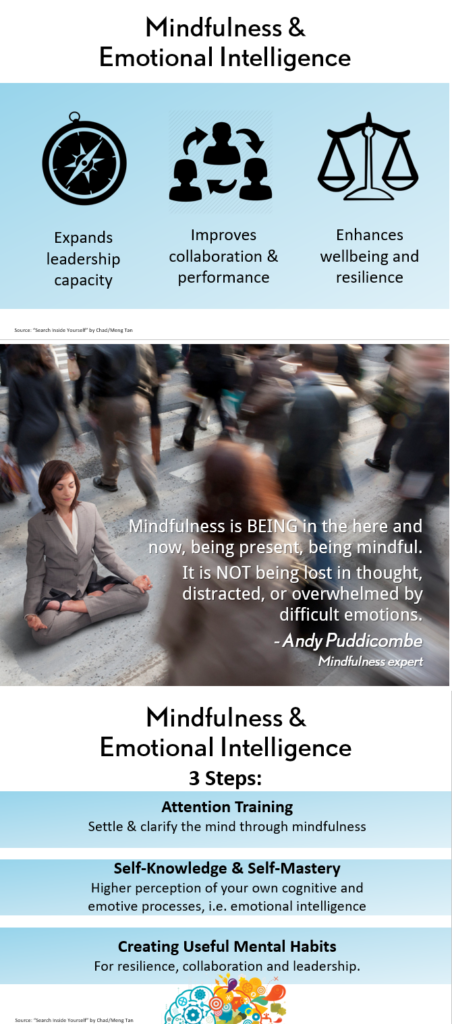 At the core of all leadership activities are basic human interactions. More and more, we need leadership skills at every level of an organization, and not just at the top as we have traditionally viewed it. The success or failure of our initiatives may come down to how effectively we interact with those around us, thus it is important for leaders to understand how to harness emotions to cultivate productivity and positive relationships.
This session gives an introduction to emotional intelligence in order to optimize oneself and function at an even higher level than what one is already capable of. We address how to develop emotional intelligence through mindfulness, which is a state of being fully present, aware of oneself, and sensitive to one's reactions to stressful situations.
In a dynamic and interactive way, this session will provide practical tools and strategies to develop the muscle for mindfulness and increase emotional intelligence, resulting in more effective leaders with better performance and a more resilient outlook on life.
---
Strengths-Based Leadership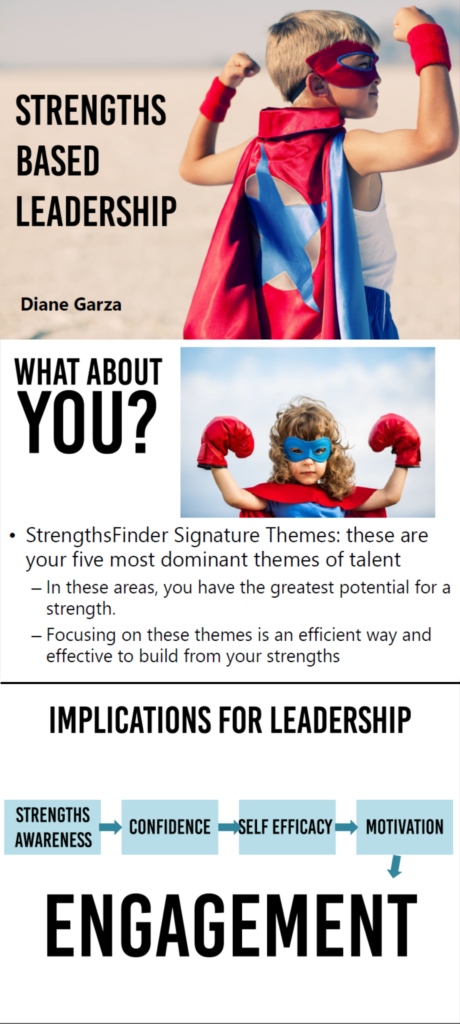 Almost a decade ago, Gallup unveiled the results of a 30-year historical research project that sparked a global conversation on the theme of "strengths." Since then, more than 16 million people have taken the Gallup StrengthsFinder assessment. According to this extensive research, there are three keys to being a more effective leader: a) Knowing your strengths and investing in the strengths of others, b) Getting people to have the right strengths in your team, and c) Understanding and meeting needs of those who look to you as a leader.
This strength-based leadership workshop challenges leaders to evaluate, understand, and maximize their own strengths. Participants will complete a questionnaire aimed at identifying their Top 5 strengths. This evaluation will allow the participants to integrate the results with their professional and personal goals. The methodology used and hands-on activities provide the opportunity for participants to practice how to take advantage of their individual strengths, allowing learning in a low risk environment.