Young Women Looking Toward the Future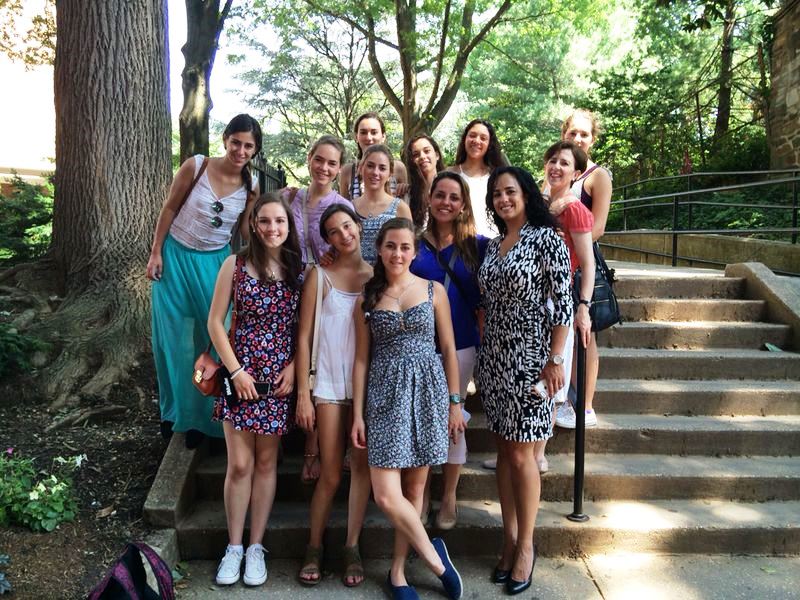 I had the privilege of meeting a delightful group of young ladies visiting from Mexico. They are part of the Leaders Now International network and have completed a year's worth of leadership development courses, workshops and service activities to develop their own skills and interests. I had the opportunity to give them a talk and share some of my own educational and professional experiences as well as some lessons I've learned along the way. This led to great conversations with them ranging from career choices to social pressures in high school and even relationship advice.
As I got to know them and spoke about their dreams and concerns, I realized a few things:
Most of us are still trying to figure out what we want to do when we grow up – I heard similar concerns from high school girls that I hear from college students, colleagues and friends. There's a lot of pressure on us to "figure it all out." Yet, while we are trying to plan a grandiose future, we might miss out on enjoying the present.
Your first job won't determine the rest of your life – It's never too late to change paths toward a new goal. In fact, I think you need to go through different professional experiences whether through a job, internship or volunteering, in order to determine what you like and where your strengths lie. Everything we learn along the way will only add to your "toolbox."
Sometimes we just need to hear: "You CAN do it" – Some of the young ladies mentioned they wanted to be engineers or serve in politics but had doubts about attaining their goals. I noticed after simply mentioning that they CAN achieve their dreams if they put in the hard work and sacrifice, their demeanors changed. By hearing that it IS a possibility, they were reaffirmed and saw new options for their future.
I had a wonderful time with these young ladies and I am grateful for the opportunity to share with them and also learn from them. They definitely inspired me to keep moving forward with my own dream of helping and motivating others to achieve their full potential.
Instant Tweet: While we are trying to plan a grandiose future, we might miss out on enjoying the present