The iCatalyze Gift Guide: For That Person Who Wants to Grow Their Career or Business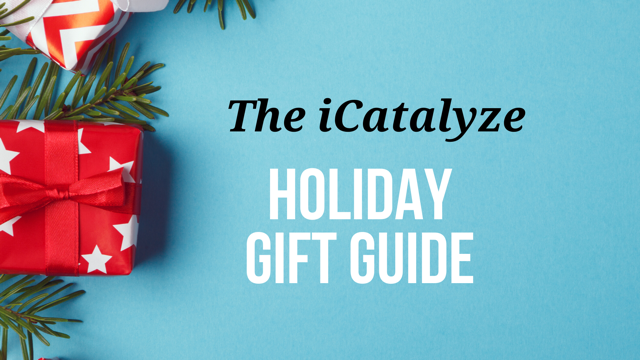 As someone who is always looking to grow professionally, I'm constantly in the market for that extra element that sparks not only joy, but also creativity, productivity, and wellness. And because I love Holiday Gift Guides, I have decided to curate one myself. I hope that it helps you organize and plan your shopping list and bring great delight to those special people in your life.
5 Gifts that Spark Motivation and Creativity
Motivational Pens
Everyone needs a writing tool for creativity and practicality. Bright pens make everything more cheerful! Get these motivational pens with sayings like, "Work hard!" and "You've got this!" to boost your friends' or colleagues' confidence or get other fun-patterned pens to match their personality.
Available through Taylor Elliot Designs
Work Timer
I am a huge fan of staying on schedule to meet my goals. This holiday season make sure you give that type A person in your list a way to manage their time in style. I love this cube for its simplicity and bright colors (The Miracle TimeCube Timer comes in 6 colors to match your desk décor).
Available through Amazon   
Motivational Coffee Mug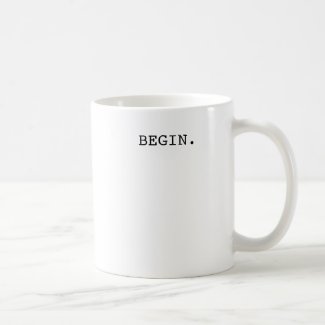 Coffee is one of my passions, and I cannot think of a better way to start the day than by fueling my purpose with an inspirational coffee mug. There are plenty of mugs in the market, but I find this one to be just perfect. Get it for the dreamer who needs a confidence push or the overachiever that starts every day with intention.
Available through Zazzle   
Knitted Tech Gloves
It is cold outside! But that won't keep any businessperson from answering client emails on the go. To keep their digits warm, consider gifting these tech gloves designed to be compatible with touchscreen technology. Look for a snug fit for best results. And check out the Timberland ribbed-knit gloves featured above if you are looking for extra warm ones.
Available through Amazon
Bluetooth Speaker
There is no better way to spark someone's motivation and creativity than by giving them the gift of listening to their favorite podcasts or music out loud. I am a huge fan of podcasts and it is such a treat to listen to my favorites while folding the laundry or doing dishes. There is a vast variety of Bluetooth speakers in the market but I find these ones from Sony to be the perfect size to carry around without compromising sound quality and style (and they come in beautiful jewel tones).
Available through Sony
5 Gifts that Spark Productivity
Phone Chargers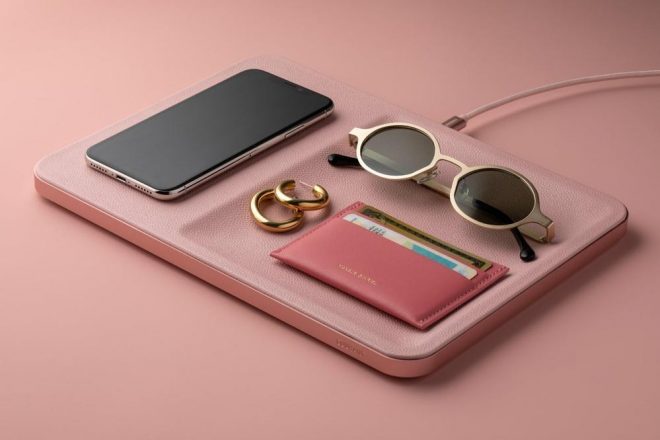 Let's face it, we need our phones all the time. So, let's make sure our cells and those of everyone in our list are well charged! Basically, there is no better gift. If they are planning to travel all over Europe for a week, give them a portable charger, like the bracelet featured above. If they have a home office, the wireless charger with catch-all tray would look lovely in their nightstands or work desk.
Available through Uncommon Goods and Courant
Journals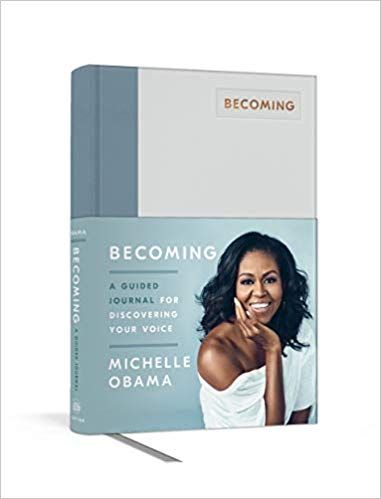 Every life is a journey of self-discovery, and to organize your goals and dreams the best way is to write them down. Give the gift of journaling, and change someone's life! Any old notebook would suffice, but for a person who has never done it before, a guided journal, like this one from Michelle Obama would make a superb gift.
Available through Amazon
AirPod Cases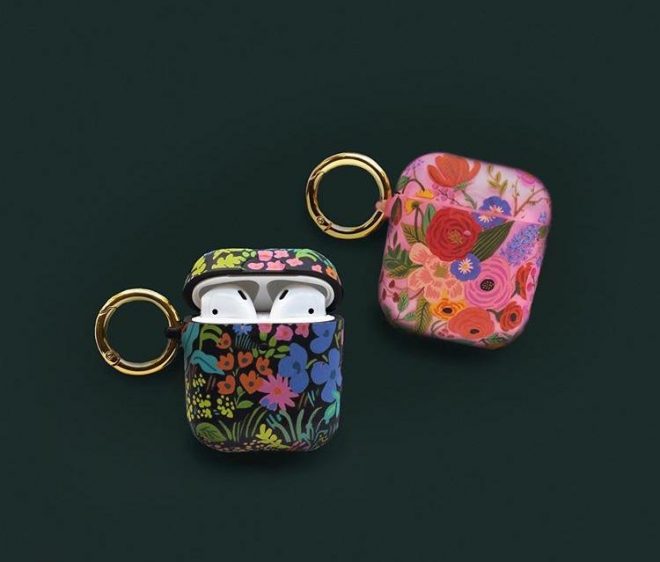 AirPods are essential for multi-tasking. I use them to take client calls as I walk around the neighborhood. And with them, I can walk and talk and have my hands free to put to further use without worrying about getting tangled up in chords. Unfortunately, I also love big purses and I am forever looking for my AirPods… which is why these AirPod cases are life-savers! Give them to the multitasker in your life (who already owns AirPods).
Available through Rifle Paper Co.
Notebooks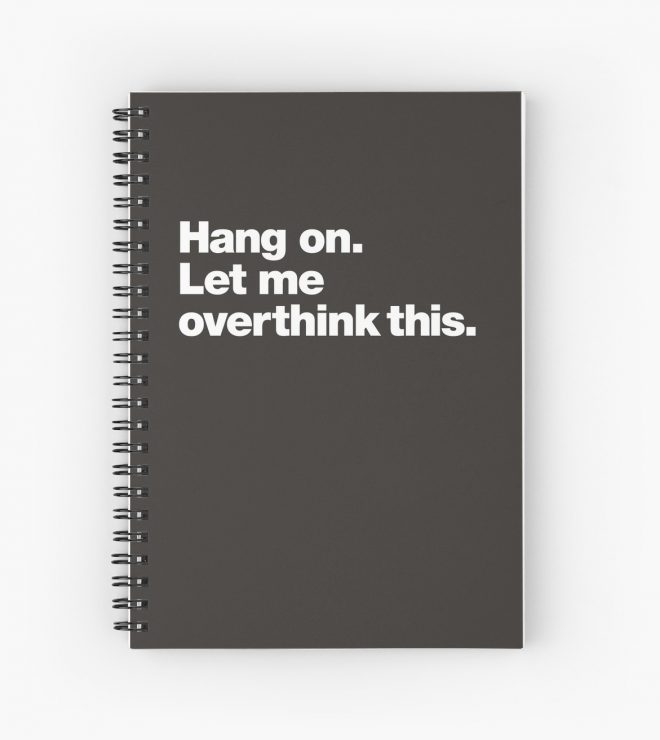 Oh paper, how I love thee! If you know someone who, like me, thinks through writing, then you know someone who can't ever have enough notebooks. Find ones that will bring a smile to their faces. It will give them an extra boost as they sit down to work every morning.
Available through Redbubble
Noise-Cancelling Headphones
I am sitting at a busy coffee shop on a Saturday morning. Three ladies in front of me are going on and on about their weekend plans and there are a lot of laughs. I´m happy for them, and thanks to the coffee and my noise-cancelling headphones, my productivity is intact. If there is anyone on your list that works from home or coffee shops, these headphones are a must! Their productivity will skyrocket and they'll have you to thank for it.
Available through Bose
5 Gifts that Spark Wellness
Water Bottle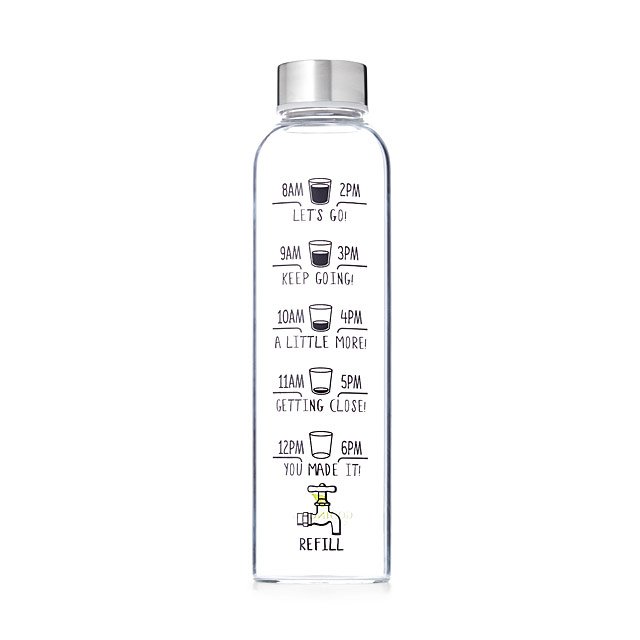 Hydration is key for well-being and vitality. We all know this, and recognize that the only way to hydrate throughout the day is by carrying a bottle with us at all times. Eco-conscious and stylish, the water bottle market has expanded beautifully in the last few years. Get a funny one, a stylish one, or a motivational one like the one pictured above. With messages like "Keep Going!" and "Getting Close!" your friends are bound to drink their eight-glasses-a-day this coming year.
Available through UncommonGoods  
Hand lotions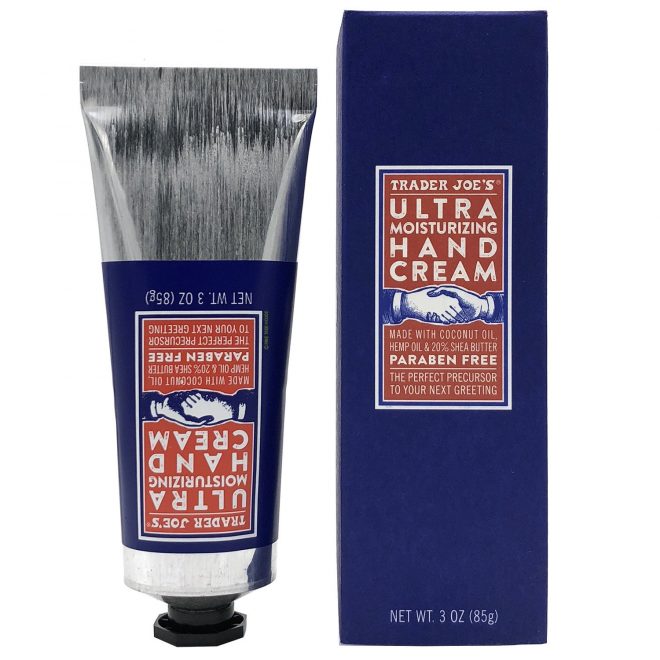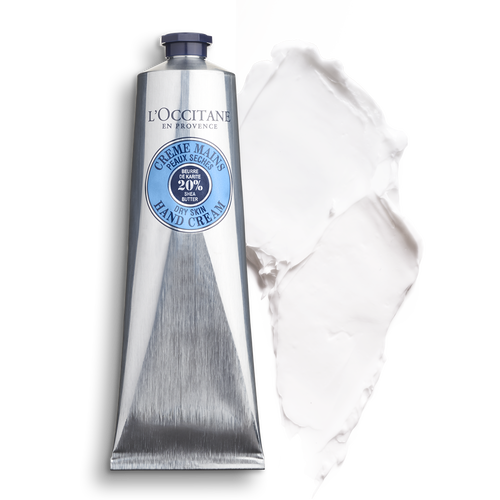 Winter weather brings with it a decrease in humidity that dries our skin. And if we wash our hands frequently to avoid catching the season's flus and colds, we end up getting rid of whatever natural oils are left in our hands. The outcome is dried, cracked, chapped skin; the solution is a rich, organic hand lotion. This lotion from L'Occitane is nourishment in a bottle! Or try Trader Joe's Ultra Moisturizing Hand Cream for a third of the price. Both of these are perfect for men and women, since they do not have any flowery smells or shimmering residue.
Available through L'Occitane and Amazon
Candles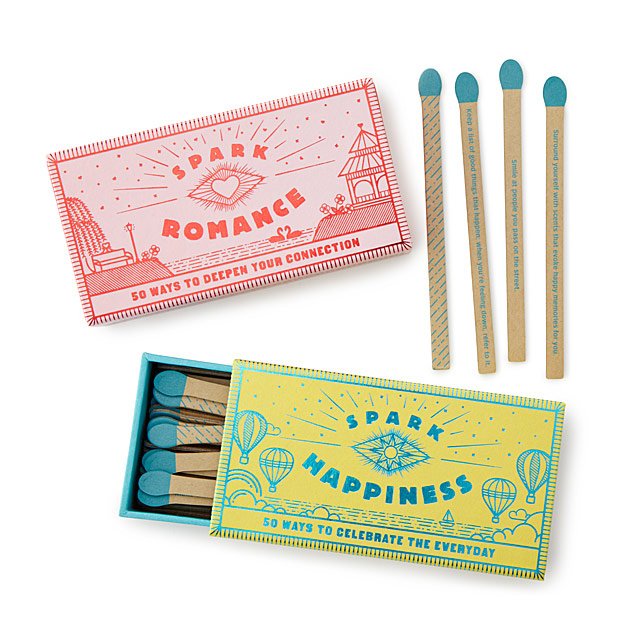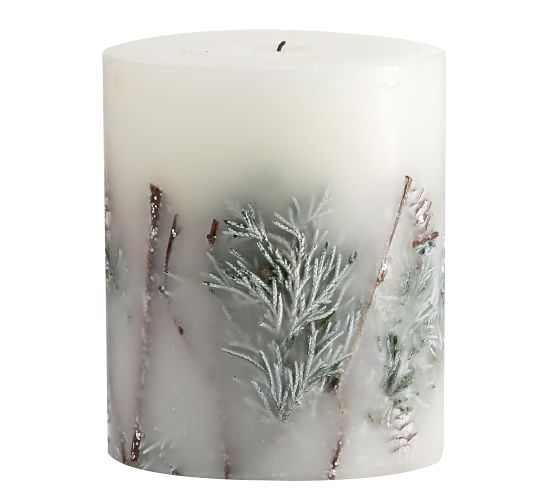 Candles are the classic wellness gift for a reason. Our sense of smell is directly connected to our emotions, surpassing our reasoning and logical processing. That is why a single candle can produce an entire experience. The Pottery Barn Winters Wood candle is my TOP gift this season. I have been searching high and low for a candle that truly smelled of Christmas and this is it. Thank you, Pottery Barn for making a candle that smells like what our Christmas tree should smell like!
Pair it with a "Spark Happiness", "Spark Romance", "Spark Adventure", or "Spark Creativity" box of matches for extra fun.
Available through Pottery Barn. Spark matches from UncommonGoods
Slippers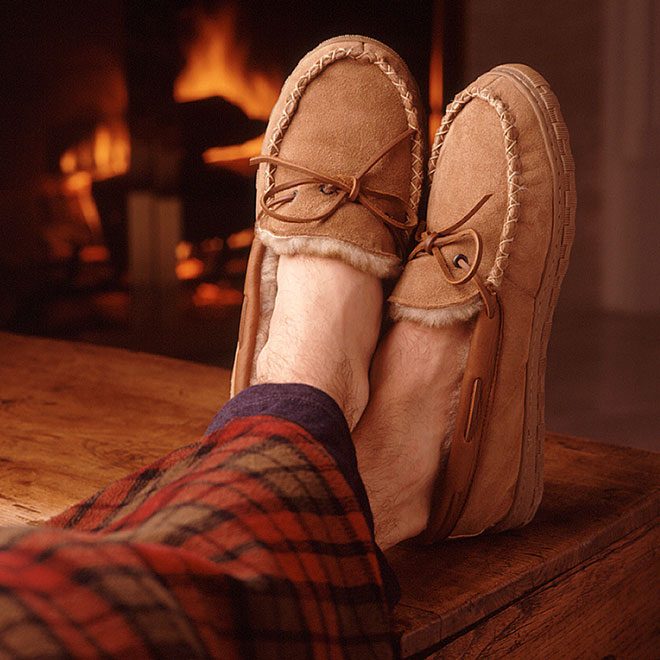 Just looking at these slippers makes me feel cozy, warm, and pampered. Does your brother work from home? He needs slippers. Does your boss wear 5-inch heels all day? She needs slippers. Is your sister balancing work and motherhood and taking care of everyone in her house without anyone to pamper her? She absolutely needs slippers. Give the gift of comfort this holiday season.
Available through Cloud Nine Sheepskin
Neck and Back Massagers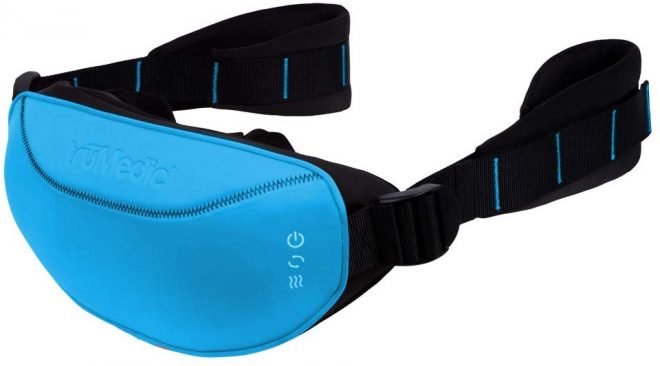 We sit in front of our computers all day and our body pays the toll, especially our backs and necks. Give the gift of a personal masseuse that can be taken anywhere. This is a gift that can be used to relax after long days at work, on airplane rides, or in the evenings while reading a book or watching TV.
Available through Amazon
Outside the Box
If you are looking for a last-minute gift, look outside of the box. Depending on who is on your list, you can gift them gym classes, online classes (Check out MasterClass.com), a massage session, or the ultimate nourishment: food. Give your family and friends a meal service or a dinner at their favorite restaurant, or, if you are short on money, try baking them a homemade cake or a casserole.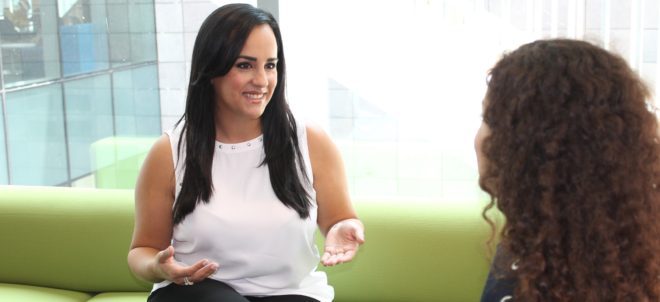 And last, but not least, consider giving the gift of executive coaching. One-on-one coaching is incredibly powerful and can help that career-driven person in your life grow to their full personal and professional potential. I will help them define their goals, identify anything that is holding them back, and give them the personalized support and accountability they need to succeed. To learn more, check out my most watched video or go directly to my website, www.icatalyze.org.
Happy gift giving to all!
____________________________________________________________
Do you feel stuck or anxious about the future? Do you feel it's time to take a leap to keep growing in your career or business? No matter your situation, this free guide will walk you through my coaching process to get you moving and making progress. Get your copy now!